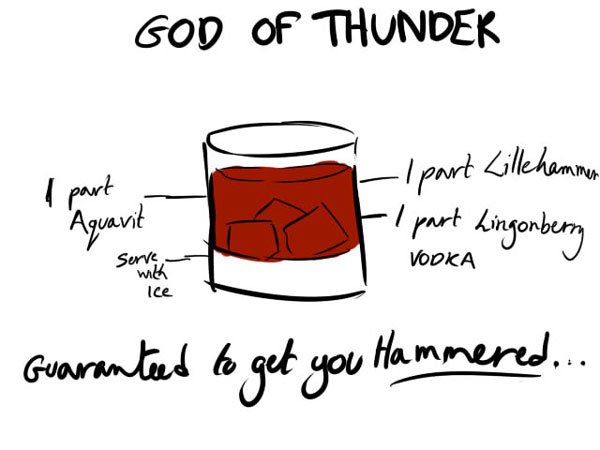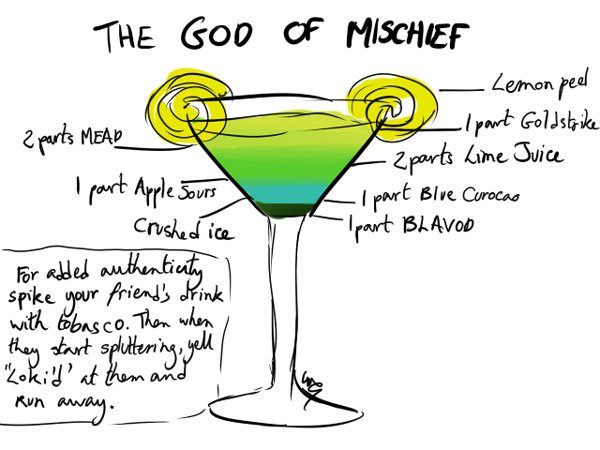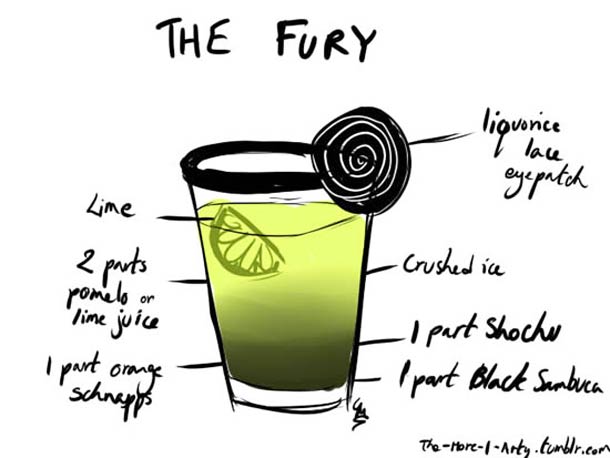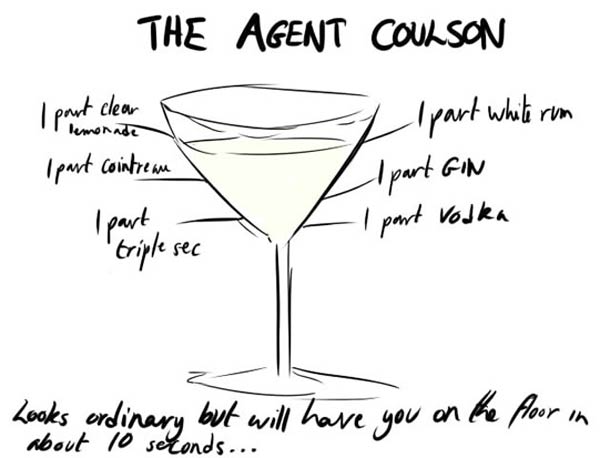 Thor:
1 part Aquavit
1 part Lillehammer
1 part lingonberry vodka
Serve over ice.
Loki:
2 parts mead
1 part Goldstrike
2 parts lime juice
1 part Apple Sours
1 part blue Curacao
1 part Blavod
Add crushed ice, garnish with lemon peel.
Nick Fury:
1 part Black Sambuca
1 part orange schnapps
1 part Shochu
2 parts pomelo or lime juice
Add crushed ice and a lime twist, garnish with black licorice.
Agent Coulson:
1 part vodka
1 part gin
1 part Triple Sec
1 part Cointreau
1 part white rum
1 part clear lemonade
More alcoholic Avengers originally appeared on MyConfinedSpace on May 1, 2015.