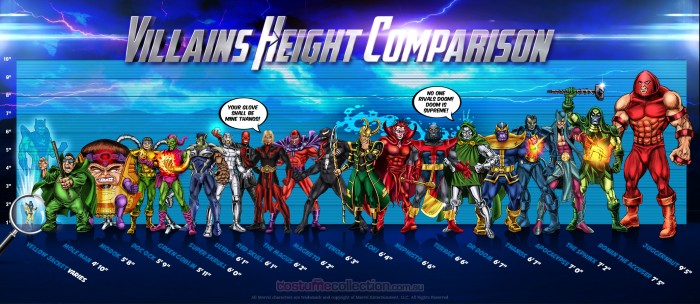 Not only informative and just down right awesome, but also some great ideas for Halloween Marvel villain themed costume ideas. I would love to dress up as Mephisto but height and size wise, Mole Man would be more accurate.
Made by: www.costumecollection.com.au
See the full post here: www.costumecollection.com.au/blog/marvel-villains-height-comparison/
MARVEL Villains Height Infographic originally appeared on MyConfinedSpace on October 11, 2015.
Source: MCS